Wednesday, August 27, 2014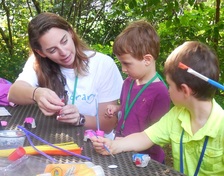 Billy will be heading down to Clayton, Georgia for performances at LimmudFest August 30, 31, and September 1.
What is LimmudFest?
It's Atlanta + the Southeast's multi-day Limmud retreat over Labor Day weekend at Ramah Darom's Kaplan Mitchell Retreat and Conference Center in Clayton, GA. The events are planned by a community of volunteers: Jews from all walks of life, all Jewish backgrounds, all lifestyles and all ages. LimmudFest is an opportunity to craft your own Jewish experience and meet people who share your curiosity and enthusiasm. Learn, play and have fun in the beautiful North Georgia Mountains.