Monday, April 15, 2013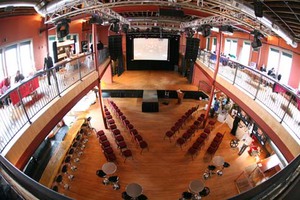 Billy and the Billy Jonas Band are gearing up for the last two concerts of April. Billy is performing in Decatur, GA at the Friends of Atlanta School on April 25 at 6:30, and at The Crofoot Ballroom in Pontiac, Michigan on April 28.

It's been a great Spring so far, and Billy and the Band are looking forward to visiting South Carolina, North Carolina, Georgia, Michigan, Wisconsin, and Indiana before Summer starts. See you along the way!