LITERACY & EDUCATION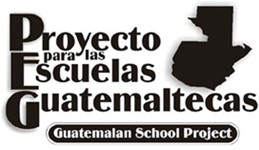 PEG Partners
funds projects in Guatemalan schools to improve learning environments for Guatemalan children, predominantly Mayans. PEG is a 501c3 non-profit organization, which means that your contributions are tax-deductible. We're happy to provide receipts at the time of donations.
501c3 does not mean that we're a big organization with lots of staff and administrative expense. PEG is an all-volunteer effort, with all donations going 100% to projects in Guatemala which are initiated and managed by Guatemalans.

Read to Succeed, a 501c3 project, was developed because Asheville children who live in poor neighborhoods tend to lag behind other students in the ease with which they learn to read and their ability to stay at reading level. Children who are not proficient readers by the third grade are many times more likely to drop out of school and thus fail to graduate from high school.
Working directly with classroom teachers, Read to Succeed's mission is the early identification of children who are academically at-risk, and through one-on-one tutoring help them gain and remain at grade level in reading. The next training session for tutoring is in Spring 2013. If interested please contact Julie Sherman at
mjuliesherman@gmail.com
or call 828-251-4949.